There has been some heavy re:s in process lately for the official Particle Playground site – rethinking, redesigning and reconfiguring. The new layout and functionality is centralized on you as a user, to lift your knowledge, production and exposure.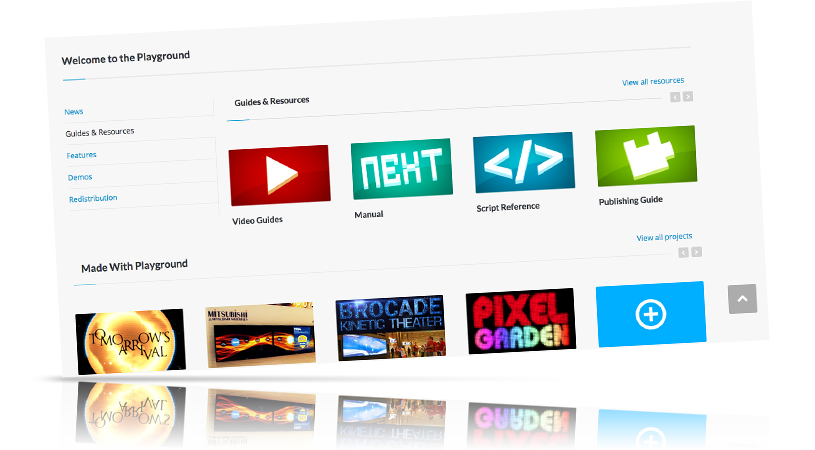 There are some new and improved areas:
To take part of the Made With Playground- or Gallery of Randoms section, use the submission form found here.
Have you made any extensions to Playground and they are published on the Unity Asset Store, make sure to submit your product here.
Lars-Erik Ronnheden – CEO Polyfied